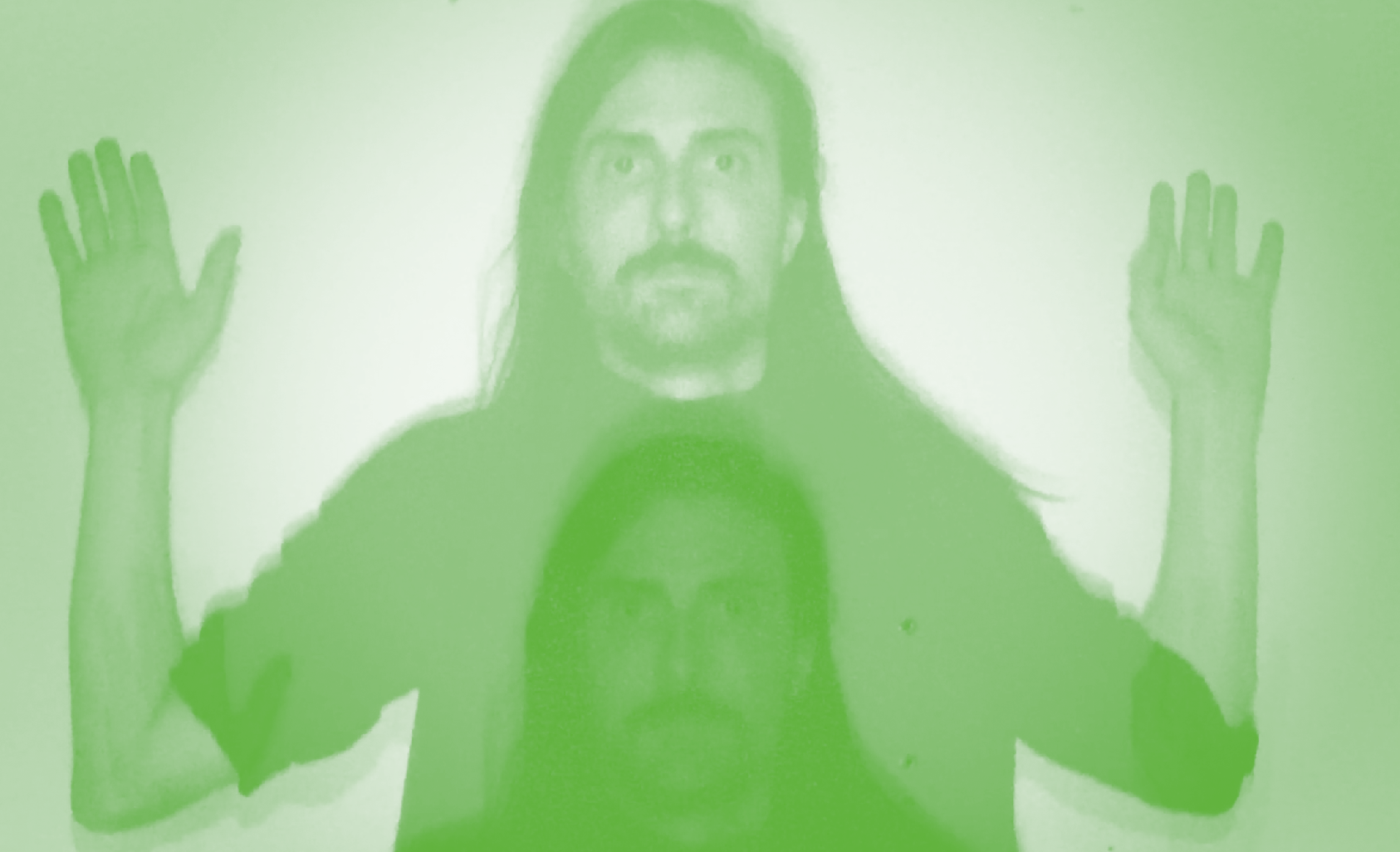 MAKE IT LAST FOREVER

Written and Directed by:
AMANDA KRAMER

Starring: Matt D'Elia
Music and Narration: Giulio Carmassi
Edited: Benjamin Shearn



---
MAKE IT LAST FOREVER






---
Q&A with AMANDA KRAMER

conducted by Jordan Alexander
If we stare at the insides of our apartments for long enough, we may begin to notice little changes: the way the sun hits the chair precisely at noon, the records seeming a little closer together, the pots and pans appearing sad all of a sudden. And our partner or roommates' questions start to circle around us like metaphorical shouts from the void, "Where were you thinking of going?" A synth score descends to remind us, it's probably all in our mind… we may be in day 71 of quarantine or we may be a character in one of Amanda Kramer's slick, slithering chamber dramas (though chamber dramedy may be a more apt term).

Kramer's latest short film "Make it Last Forever" is interactive, and perhaps better experienced than explained, so please enjoy this poignant check-in from a wonderful filmmaker with some de-evolving dances to divulge—a refreshingly bleak parallel to the persistent stream of self-help content circulating at the moment, and a welcome chance for us to dance ourselves unclean.




(JA) Your new film "Make it Last Forever" has beautifully subtle shifts of tone between the moments of euphoria and mild dread. What part of the experience of Quar has been bringing you highs, and what has been bringing you lows?
(AK) I was never a person who needed to be outside. I don't like shooting outside, I don't like writing scenes that take place outside. The outside has never held much interest for me unless it was a necessary part of the journey to get me to another inside. So I'm fine. I'm a writer and the quarantine is being that strong grip on my shoulder helping me to focus on script deadlines, on reading the entirety of the Richard Burton Diaries, on watching what I've always wanted to watch but missed because it didn't seem that important a viewing (going to try Jaws i think?), and on thinking. Thinking without interruption or distraction. I miss actors though, miss directing them, miss working with my crew, miss my dry cleaners. When I think about how long it'll be until I can take my dry cleaning in - an act that gives me endless pleasure - I'm forced to remember that wide sargasso between a life chosen inside and life forced inside.

(JA) During this time every artist is facing some form of limitations in their craft.

1.) How do the restrictions we're experiencing currently under isolation compare to the limitations already inherent in independent filmmaking?


(AK) I prefer never to touch a camera, a lens, a light. I have a genius director of photography who does that for me/"with" me and now that we can't work together I'm left to my own shitty devices and this iphone. Which is a non-substitute for his discerning eye and tech. Now extend that depth of lacking outward to the rest of my incredible department heads. I'm also constrained to ask the man I live with to act for me, which he does with aplomb, thankfully, and to shoot whatever corner of my loft doesn't feel chaotically contemporary. Though I am working with a similar budget size...


2.) How did the present restrictions influence your conception of this film, and how did it shape the physical approach to its production?


(AK) Matt is the only actor I have physical access to. In the film, he is wearing the clothes In my closet. He is standing in front of the only wall unadorned in my home. I have every lamp shining on him. I'm filming him with my phone. I don't believe we need to see everyone's quarantine (I'm not a fan of watching actors at home, being real - I just want to watch them act), so I wasn't immediately inspired to make a film about my self-isolation. But i do love restrictions and thrive while creating inside a parenthesis (no cash, free locations, favors from friends). I was thinking about dance crazes of the twentieth century. Dances that became sexier as skirts get shorter, or dances that became popular because a new genre of music was introduced. What might the dance craze of this moment be? And from there it's just amusing myself.

(JA) Have you been engaging in any forms of escapism during this time? And if so, what has been your preferred method?


(AK) I write made-up bullshit for a living - I think I'm a consummate escapist. It's a life inside a mind for sure, with very few reality checks. But currently, deeper into that escape, I'm watching back-to-back-to-back De Palma.

(JA) What area of your life do you tend to mine for material the most?


(AK) Casual conversation can be accidental brilliance for dialogue. I love listening. But mostly I don't want to see myself onscreen, or anything that resembles me. I want opera, extremity, theatrical nonsense. The unknowable. So I buy art and photo books (a recent purchase is 700 nimes, the Catherine Opie photos of Liz Taylor's home) and imagine characters that might live in those spaces. I think about the ridiculous lives of certain women - Danielle Steel, Faye Dunaway, Tina Chow - and then recreate them as maniac protags I can torture and rip apart.

(JA) Which film have you seen the most?

(AK) Stardust Memmories, Woody Allen, 1980. Or Christian Slater's greatest, Kuffs. I've seen both over 50 times and could stand another 50 viewings, easy.

(JA) What album or film has inspired you lately?
(AK) Language "In the Lab" ep, from 1992. The 1986 Jobim Live concert in Montreal. The music videos of Rafaella Carra. Any Genevieve Bujold performance. Raising Cain. Chabrol's, Masques.


(JA) Tell us what's next for you, or what was next for you before all of this began?

(AK) I was actually a week out from shooting a lunatic one-woman variety feature film with the incredible Sophie Van Haselberg, so hopefully I go right back into that. I also have a period film set to go into production when we're allowed to gather 50 people in a room together again. And I'm writing a deranged soapy thriller for the D'Elia brothers.

---
Follow Amanda:
Website:
afilmbyamandakramer.com

Bio:

Kramer's short films BARK, INTERVENE, and SIN ULTRA have played at Fantastic Fest, Monster Fest, Final Frame, Court Metrange Festival, Chicago Underground Film Festival and Boston Underground Film Festival's Dispatches from the Underground. Her screenplays have been accepted into IFP's Emerging Filmmakers program and Frontierés International Co-Production Market in Brussels. Kramer's music videos have premiered on Vogue, LA Record, Flaunt Magazine, and Complex.
Her feature film PARIS WINDOW opened the Women Texas Film Festival and won the jury prize for Creative Vision at the DTLA Film Festival. Her feature film LADYWORLD was selected for the Frontierés Buyers Showcase at the Marche du Film at Cannes. The film had its US Premiere at Fantastic Fest ('18) and its International Premiere at London BFI Film Festival. LADYWORLD also showed at Denver International Film Festival, SF Indie Fest, TIFF Next Wave, Seoul International Women's Film Festival, and Sydney Film Fest. Distributed by Cleopatra Entertainment, LADYWORLD had its theatrical and streaming release in August 2019.
---
---
NEW YORK, NEW YORK
EST 2020
︎
© THE QUARTERLESS REVIEW ALL RIGHTS RESERVED