Light Shines On a Book I Want to Read...



Three Poems by:
COCO GORDON MOORE
---

Listen:


LIGHT SHINES ON A BOOK I WANT TO READ. I READ A DIFFERENT BOOK



1.

when Hayley was ten or eleven
she got her heart x-rayed

the doctors didn't see anything

(stupid doctors!)

some other doctors said Asthma
but it's too dark in here for that


2.

when i was seventeen
a pediatrician gave me prozac

You were waiting
in the parking lot
to pick me up
(i think You had the mini van?
or maybe it was the prius...)

i'll never forget
how funny
Your face looked.


3.

Hayley hated it

(You wore that hat
the entire time
You were fucking her)


You didn't notice till afterwards
and it made her feel shitty.


4.

will You drop me off on the corner, please?


5.

(eyes shake entering rooms)



















UNTITLED (LOVE AT FIRST SIGHT)





i keep trying to reconnect with my slutty high school self
but i think all the dick trauma has made this difficult.

i am so turned on by this wall
it drives me crazy
alone in this room
the stupid sea smiles


it was a while before i finally washed my sheets

i wish i could remember
the way
i used to smell






















EAT THROUGH A SHUT DOOR TO FIND SOMEONE


i want my mom
i want my mom!


but here comes dad
with spider legs
and a spider
in his palm

inside my head
he sits on a soft green chair


he cries for himself

i look away

















---
Follow Coco:
Instagram:
cocogm

Bio:

Coco Gordon Moore is an artist and poet. She is the author of "A Sketch of Romance," "Today I Hate The Sun" and "A Reading of The S.C.U.M. Manifesto".Last year (2019) she curated a group show at Reena Spaulings Fine Art Gallery to raise money and awareness for the Brooklyn Community Bail Fund. Her writing has been published in Apology Magazine and Shitwonder Magazine.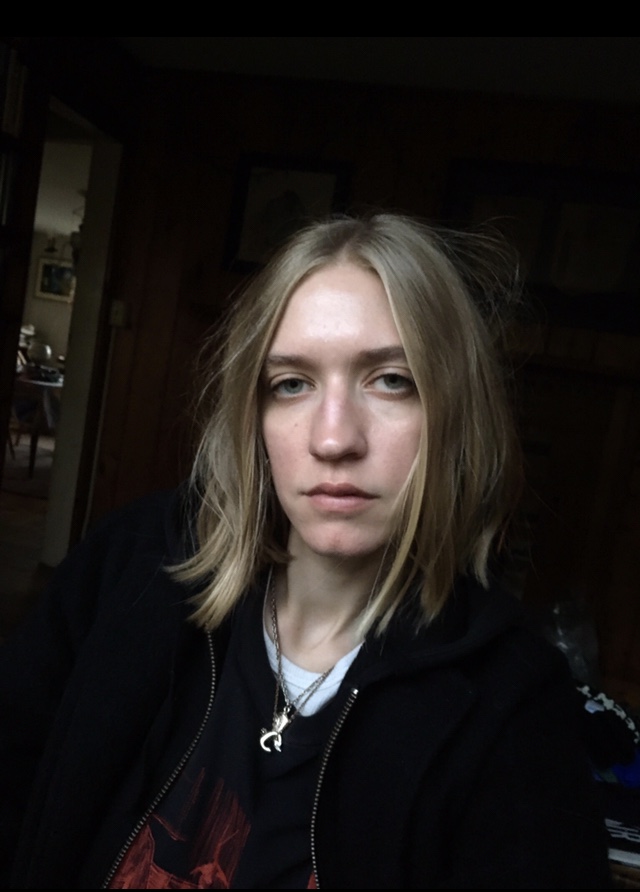 ---
NEW YORK, NEW YORK
EST 2020
︎
© THE QUARTERLESS REVIEW ALL RIGHTS RESERVED