INVEST IN COMMUNITY ︎:



︎ PHILADELPHIA:

---
PHILLY COMMUNITY BAIL FUND
---

We are coordinating with our sibling bail fund, Philadelphia Bail Fund, to quickly secure the freedom of as many of our neighbors as we can in the wake of COVID-19. Prisons are notoriously unsanitary places where our neighbors are warehoused with woefully inadequate medical care. As of July 17, 2020 PCBF alone has freed 237 people for a total of $2,191,750.
If you are able, please donate to help us bring as many more people home as possible.

Follow: @phillybailout

Web: www.phillybailout.org

DONATE NOW!



---
PHILADELPHIA BAIL FUND
---

Every day, hundreds of Philadelphians languish in the city's jails awaiting trial simply because they cannot afford bail. Deprived of their freedom, these individuals' lives are severely disrupted. They risk losing their jobs, housing, and custody of their children without ever first being convicted of a crime. Like many other aspects of our nation's criminal justice system, people of color are disproportionately subjected to this unfair penalty. The result is a system that criminalizes poverty, strips people who are poor of their presumption of innocence, and insults their right to a fair trial.

Web: www.phillybailfund.org

DONATE NOW!





︎ MINNESOTA:
---
BLACK VISIONS COLLECTIVE
---
Since 2017, Black Visions Collective, has been putting into practice the lessons learned from organizations before us in order to shape a political home for Black people across Minnesota. We aim to center our work in healing and transformative justice principles, intentionally develop our organizations core "DNA" to ensure sustainability, and develop Minnesota's emerging Black leadership to lead powerful campaigns.

BVC is activley working to bail out and offer medical and other needed supplies to protesters in Minnesota, who are fighting against the murder of George Floyd in the hands of the state.

Follow: @blackvisionscollective

Web: blackvisionsmn.org

DONATE NOW!

SIGN THE PETITION TO DEFUND POLICE




---
RECLAIM THE BLOCK
---
"Reclaim the Block came together in the fall of 2018, anchored by the leadership of @BlackVisionsMN, to demand that Minneapolis move money out of policing and into community-led safety. We believe health, safety and resiliency exist without police of any kind, and we organize community members to build a vision of, and movement toward, a thriving, well-resourced, police-free Minneapolis"


Follow: @reclaimtheblock

Web: linktr.ee/reclaimtheblock

DONATE NOW!

SIGN THE PETITION TO DEFUND POLICE




---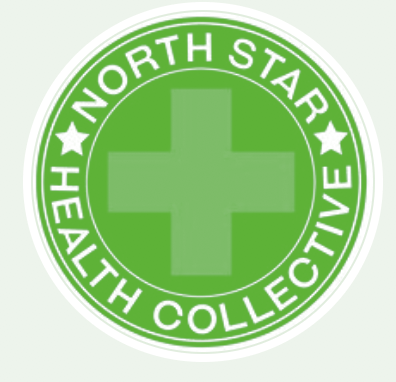 NORTH STAR HEALTH COLLECTIVE
---
The North Star Health Collective was created in response to the Republican National Convention (RNC) in St. Paul September 1-4, 2008. We coordinated and provided health care services, resources, and training to ensure the safety of our community over the weeks before, during, and after the RNC. Thousands of community members and families attended protests against the RNC.

Who is involved? Our organizing collective core includes health providers— physicians, nurses, healers, herbalists, doulas. Many of us are also long term community organizers with diverse experience across a range of social sectors—affordable housing, environmental justice, women's health, human rights.

Web: northstarhealthcollective.org

DONATE NOW!




'
︎ NYC:

---
COVID BAIL OUT NYC
---
The COVID-19 virus is spreading faster in NYC jails than anywhere in the world. The people inside NYC jails who can't afford bail are calling on us for mutual aid.

Your donation will help COVID Bail Out and the Emergency Release Fund post bail for medically vulnerable people who are being held in Rikers Island and other New York City jails and give our team of public defenders and dedicated activists the resources they need to provide comprehensive post-release support.

The "Credit Card" option will redirect you to an external website that allows you to donate through ActBlue, a registered 501c3 organization. More information about ActBlue can be found on that website.
All proceeds go to the Emergency Release Fund.

Follow: @covidbailoutnyc

Web: www.covidbailout.org

DONATE NOW!




---
Emergency Release Fund
---
"Trans people face dramatically elevated risk of harm or death in pre-trial detention. Because of systemic discrimination and criminalization that pushes them to the margins of society, trans people are less eligible for pre-trial release under existing programs. They are more likely to be assaulted in jail and less likely to get out, a lethal combination.

In response to COVID-19, the Emergency Release Fund has expanded their mission to raise and post bail for pretrial medically vulnerable individuals and anyone who identifies as LGBTQ. As of May 26th, 2020, we have freed 160 people and paid over $900k in bail funds."

Follow: @emergency_release_fund

Web: emergencyreleasefund.com

DONATE NOW!






︎ NATIONAL

---
BLACK LIVES MATTER
---
Enough is enough. We call for radical, sustainable solutions that affirms the prosperity of Black lives throughout America.


We demand acknowledgment and accountability for our pain and injustice
We demand divestment in the police force
We demand investment in the health and prosperity of our communities
We need to #DefundThePolice.

Sign the petition right now and call on our cities and states to #DefundThePolice >>>

SIGN THE PETITION TO DEFUND POLICE

Follow: @blklivesmatter

Web: blacklivesmatter.com




---
MOVEMENT FOR BLACK LIVES
---
We demand investments in the education, health and safety of Black people, instead of investments in the criminalizing, caging, and harming of Black people. We want investments in Black communities, determined by Black communities, and divestment from exploitative forces including prisons, fossil fuels, police, surveillance and exploitative corporations. This includes:


A reallocation of funds at the federal, state and local level from policing and incarceration (JAG, COPS, VOCA) to long-term safety strategies such as education, local restorative justice services, and employment programs.
The retroactive decriminalization, immediate release and record expungement of all drug related offenses and prostitution, and reparations for the devastating impact of the "war on drugs" and criminalization of prostitution, including a reinvestment of the resulting savings and revenue into restorative services, mental health services, job programs and other programs supporting those impacted by the sex and drug trade.
Real, meaningful, and equitable universal health care that guarantees: proximity to nearby comprehensive health centers, culturally competent services for all people, specific services for queer, gender nonconforming, and trans people, full bodily autonomy, full reproductive services, mental health services, paid parental leave, and comprehensive quality child and elder care.
A constitutional right at the state and federal level to a fully-funded education which includes a clear articulation of the right to: a free education for all, special protections for queer and trans students, wrap around services, social workers, free health services (including reproductive body autonomy), a curriculum that acknowledges and addresses students' material and cultural needs, physical activity and recreation, high quality food, free daycare, and freedom from unwarranted search, seizure or arrest.
A divestment from industrial multinational use of fossil fuels and investment in community- based sustainable energy solutions.
A cut in military expenditures and a reallocation of those funds to invest in domestic infrastructure and community well-being.

SIGN THE PETITION

DONTATE NOW!

Follow: @reclaimtheblock

Web: m4bl.org




---
MORE FUNDS, RESOURCES, ORGANIZATIONS:


MUTUAL AID:

Mutual Aid Hub
Mutual Aid NYC
Take Back The Bronx
Equality For Flatbush
Crown Heights Mutual Aid

BAIL FUNDS:

Black Mamas Bail Out
Minnesota Freedom Fund
Covid Bail Out NYC
Brooklyn Community Bail Fund
Free Them All 2020
National Bailout Fund
Northwest Community Bail Fund
Louisville Bail Fund
Philly Bail Out

DEFUND POLICE:

BYP100 Action Fund
Black Visions Collective
Movement For Black Lives

ORGANIZING:

George Floyd Memorial Fund
Black Lives Matter
Color of Change
NAACP Legal Defense and Educational Fund
MPD 150
Northstar Health Collective
Reclaim the Block
Black MN COVID-19 Response
Unicorn Riot
Women For Political Change
Black Live Matter - Seatle
Northwest Immigrants Right Project

READING LIST:

Are Prisons Absolete? - Angela David
Carceral Capitalism - Jackie Wang
How to Be an Antiracist - Ibram X. Kendi
The End of Policing (free through Verso books) - Alex S. Vitale
This Nonviolent Stuff'll Get You Killed - Charles E. Cobb Jr.
Killing the Black Body - Dorothy Roberts
James Baldwin Interview with Esquire, on Rioting
Solitary - Albert Woodfox
The New Jim Crow - Michelle Alexander
A Primer on Mass Incarceration - Chandra Bozelko
Policing Black Radicalism - Amna Akbar
In Defense of Looting - Vicky Osterweil
Women Race & Class - Angela Davis
The Wrethced of The Earth - Franz Fanon
Against Carceral Feminism - Victoria Law
Why I Won't Vote - W. E. B. DuBois
Fatal Invention - Dorothy Roberts


















---
NEW YORK, NEW YORK
EST 2020
︎
© THE QUARTERLESS REVIEW ALL RIGHTS RESERVED