What We Have Left

Prose by:
GABRIELLE ASTRID
---
what we have left


1
you come from a family where the love is the same through the decades for better or for worse


2
your younger cousin visited from the philippines when you were fifteen and when you showed him the only three constellations you knew he blinked with wide eyes. a year later you learn that he bought a telescope and a guide to the stars "like you showed me". you wondered if the big dipper and orion's belt looked the same from across the world but you couldn't go there to check. the next time you meet you're twenty-four and he is taller than you and he shows you the comic he made after his dad passed away and you realize you have missed so much time. you look and the stars are the same.


3
through facebook messenger your aunt tells you to eat fruits and veggies and that you should freeze your food if you can't eat it all. you try to talk about your emotions and she skips right over them in conversation — "prutas, anak" "yes, tita". the first and last time you saw her cry of fatigue you were paralyzed because it reminded you of yourself. when you cut papayas in your small kitchen you think of her calloused hands cutting papayas in her small kitchen across the world and today that is enough to feel less alone.















servant


you fill a pail endlessly with water and you're not sure where it all goes, when you first started there was a promise of gold but two and a half decades later you lift your hands up to the god of promises and he gently salivates onto you and says i hope this is enough






---
Follow Gabrielle:
Instagram:
@gabrielleastrid
Bio:

Gabrielle Astrid is a Filipino/American artist currently living in Seattle. Her multidisciplinary, deeply sentimental work explores her observations and identities in the midst of diaspora.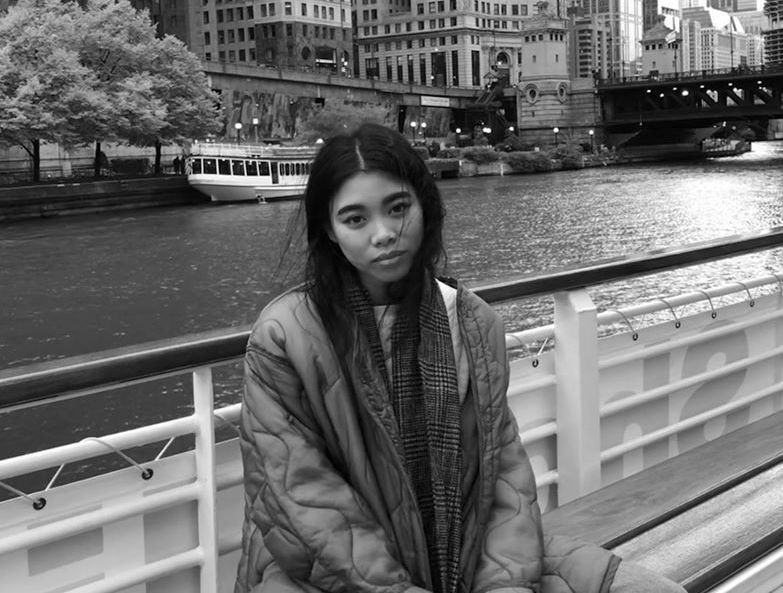 ---
NEW YORK, NEW YORK
EST 2020
︎
© THE QUARTERLESS REVIEW ALL RIGHTS RESERVED