Two Poems

Poetry by: RHIANNON MCGAVIN
---
The phone rings

like a flock of jays surprised

out of an evergreen & you become

a quilt of daylight on the same device

that hacks up spam & headlines. Now, my thumb-

print smudges your chin's spectacle, your laugh

cups my ear through this hole in the fourth wall,

a magic lantern that spins code & flash

bringing you closer home with each pixel

to say good morning as if you're right here,

golden hour in my hand til I hang

up no you hang up first, talking to air,

to you. Tuesday starts & the call goes blank.

When I press my fingers against the screen

it's warm, but not as warm as you must be.
Long distance song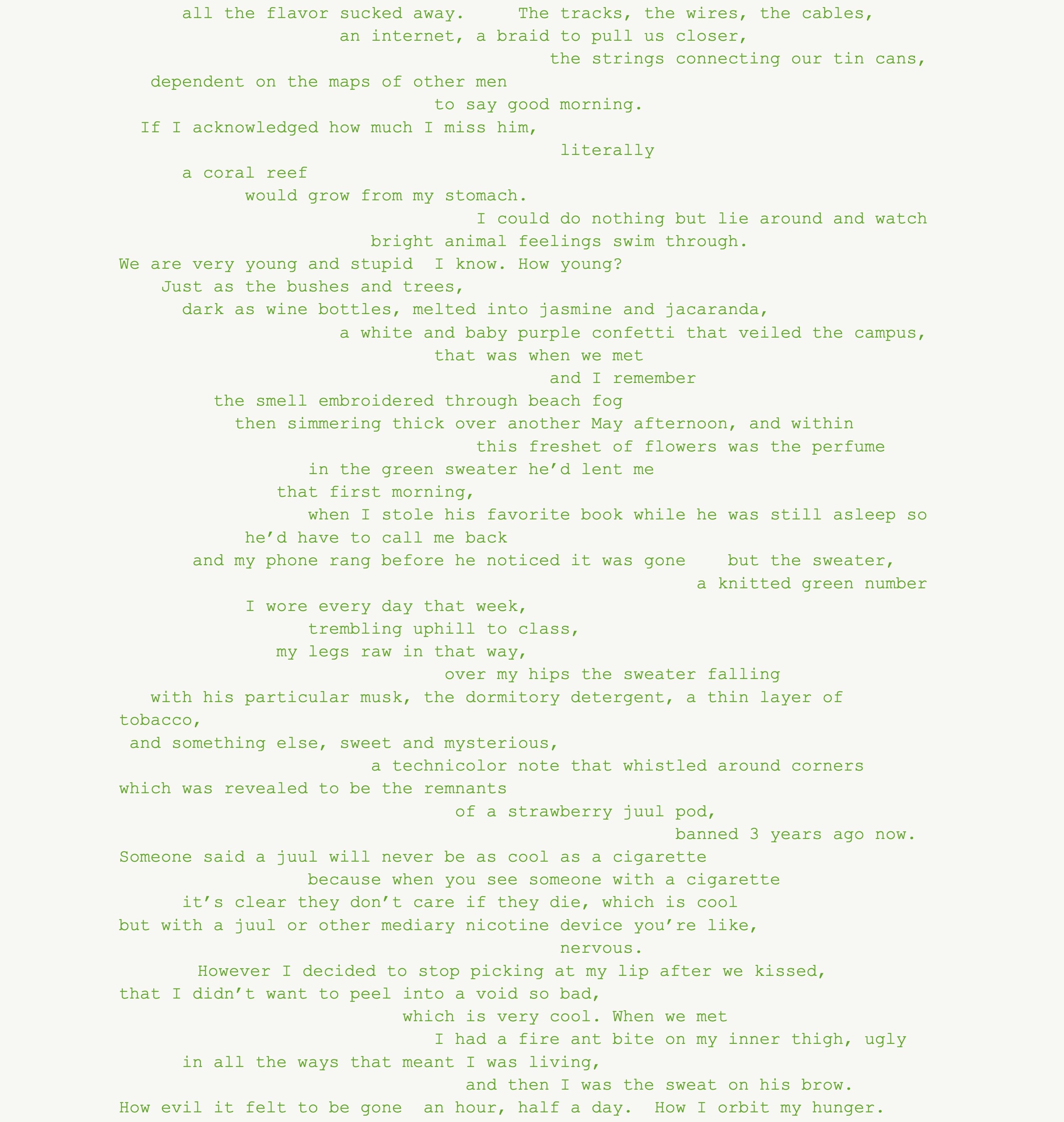 ---
Follow Rhiannon:
Instagram:
@rhiannonmcgavin
Bio:
Rhiannon McGavin
has failed the driver's license test three times so far. Her work has been published by
The Believer
,
Teen Vogue
, and more. She is the former Youth Poet Laureate of Los Angeles. Her books
Branches
and
Grocery List Poems
are both available from Not A Cult. As a 2023 Mitchell Scholar, she will be studying at Trinity College next year.
More From This Issue...
---
---
NEW YORK, NEW YORK
EST 2020
︎
© THE QUARTERLESS REVIEW ALL RIGHTS RESERVED