Stranded Prepositions

Poetry by:
SIMONE ZAPATA
---
Stranded Prepositions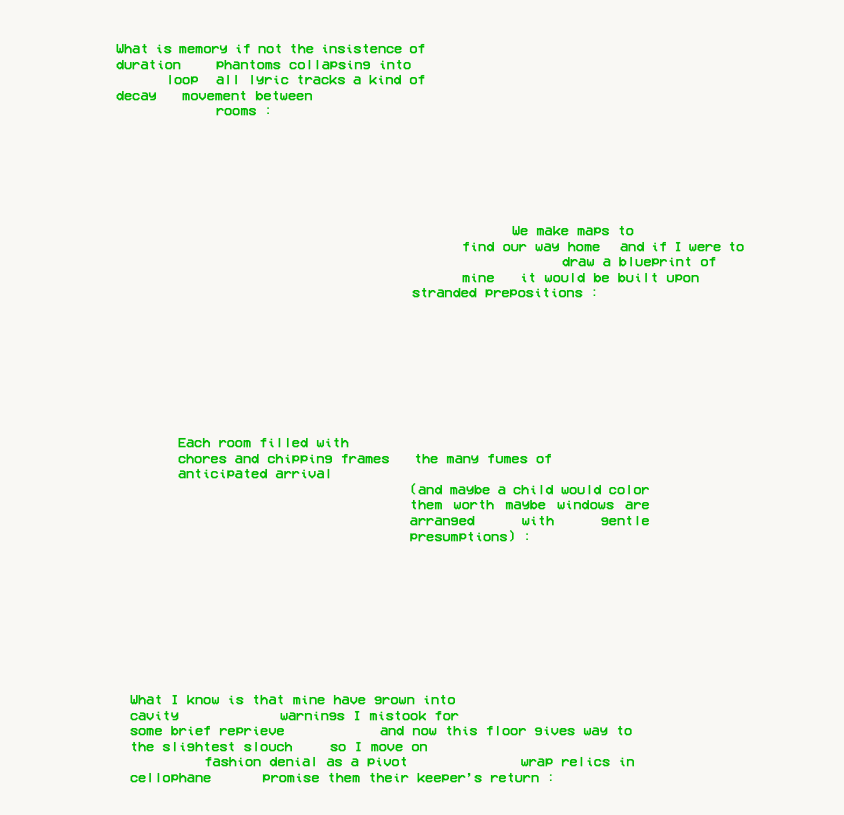 ---
Follow Simone:
Instagram: @_rebelgreen

Bio:
Simone Larson Zapata is a poet, printmaker, and educator from San José, CA. She received her MFA in Creative Writing from CalArts in 2021. Her current research draws on theories of cognitive linguistics to explore how grammar and punctuation establish relation between subjects on and off the page.
More From This Issue...
---
---
NEW YORK, NEW YORK
EST 2020
︎
© THE QUARTERLESS REVIEW ALL RIGHTS RESERVED