Volume #07

Monday, June 1st 2020
Contributing Artists:
DAVID BERNABO
GABRIELLE CIVIL
DAVE MORSE
GABRIELLE ASTRID
DEFUND THE POLICE
---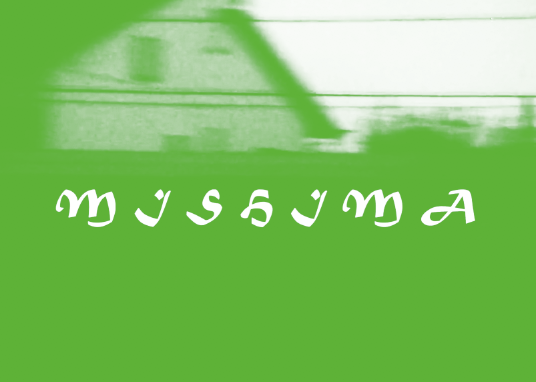 "MISHIMA"
FILM and SOUND SCORE by:
DAVID BERNABO
David is a filmmaker, musician, dancer, visual artist, and writer. David's most recent film, MISHIMA, is a dialogue between image and sound. Set in Mishima, Japan with a sound score constructed through field recordings around the site.
Watch Film...
June 1st
2020


︎
---
"TOUCH PIECE"
PERFORMANCE and POETRY by:
GABRIELLE CIVIL
in darkness, a bronze/hand erupts/a volcanic knee, a splay-/ed body, half submerged/still shocks us keeps us/from turning away
See Work...
June 1st
2020


︎
---
"FOUR POEMS"
POETRY by:
DAVE MORSE
okay air/supplication/man beset upon by himself/to daydream his territories/ into being. people breathe "plague"/more than breathe it./"years." "plague years."
Read More...
---
"WHAT WE HAVE LEFT"

PROSE by:
GABRIELLE ASTRID
1 you come from a family where the love is the same through the decades for better or for worse/ 2 your younger cousin visited from the philippines
Read More...
June 1st
2020



︎
---
INVEST IN COMMUNITY/ DEFUND THE POLICE
Resources, Bail-Funds, Mutual Aid, Black led organizing, recommended reading and more.
Learn more...
---
NEW YORK, NEW YORK
EST 2020
︎
© THE QUARTERLESS REVIEW ALL RIGHTS RESERVED