Two Poems

Poetry and Audio by:
ZOE DARSEE
---
AGAIN I FOYER TOWARD WRITE COME, YOU MIGHT SAY
Rare children who develop an entire language of their own
Exceptional kids that grow whole tongues by themselves
Uncommon babies who originate complete dictionaries in isolation
Special youngsters that nurture all words the same
Remarkable minors who raise an exhaustive lyric on their lonesome
Outstanding juveniles that enhance lingo through the personal
Unparalleled adolescents who patch up great blankets of dialect
Bizarre offspring that scavenge an unbroken vocabulary from the dead
Notable sprouts who formulate ceaseless monologues of their individuality
Alternative, divisive progenies preparing to wed their textual companions
Prominent striplings that back talk a glossary to their teachers
Incomprehensible toddlers who mouth off the phrasebook of our ancestors
Self-made, singular infants flourishing in the garden of their own jargon
Funny kiddies prospering in a bed of declarative idioms
Outlandish spring chickens dancing through terms and propagandas
Full-feathered volunteers diving into the hell of a maxim
I desires be language as simple as necessary
THE TABLE, THE HAMMER, THE PSYCHIC
Usually he leans on the table enough to tip it. I'm studying. My computer! I swallow as I catch it, parallel it. She sees to the other side meanwhile like a voyeur while meaning nothing. In the loud evening, her twin has a spatula. He's using it like a hammer, that's evening. Fish! He's flipping the table with his hammer, meanwhile the psychic locks eyes with the wall and goes a mean while beyond.
---
Follow Zoe:
Instagram:
@katypablo_
&
@tabloidpress
Bio:
Zoe Darsee (b. 1991) has spent most of her life between Texas and Berlin. In 2014, she co-founded TABLOID Press with poet and artist Nat Marcus. The publishing initiative is a social one; it aims to facilitate collaboration, to uphold the poetics of the local.
Her work, textual and vocal, has appeared in the archives of dittoditto, PRELUDE, KEITH LLC and TINGE Magazine, on Cashmere radio, TLTRPreß, and in collaboration with musicians Exael, GOD69 and DJ Paradise.
She is currently a candidate for the MFA in poetry at University of Notre Dame.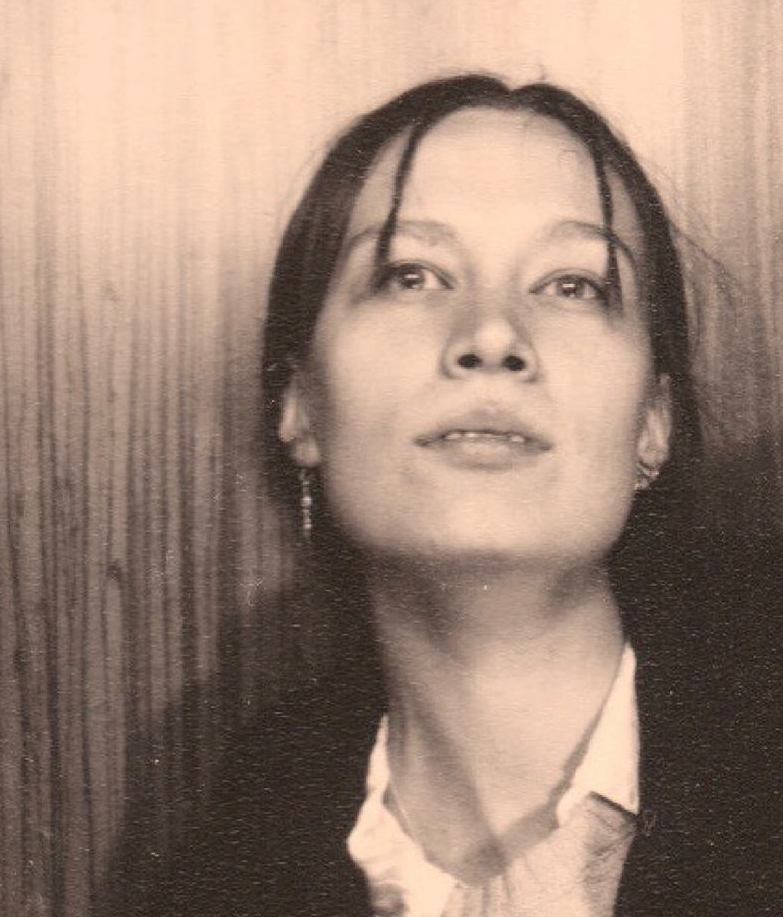 ---
NEW YORK, NEW YORK
EST 2020
︎
© THE QUARTERLESS REVIEW ALL RIGHTS RESERVED